A PERSONAL WALK THROUGH THE VINES, BEFORE TRYING OUR WINES
We are open daily Monday to Saturday by appointment from 10am to 4pm, except for New Years Day, Christmas Eve and Christmas.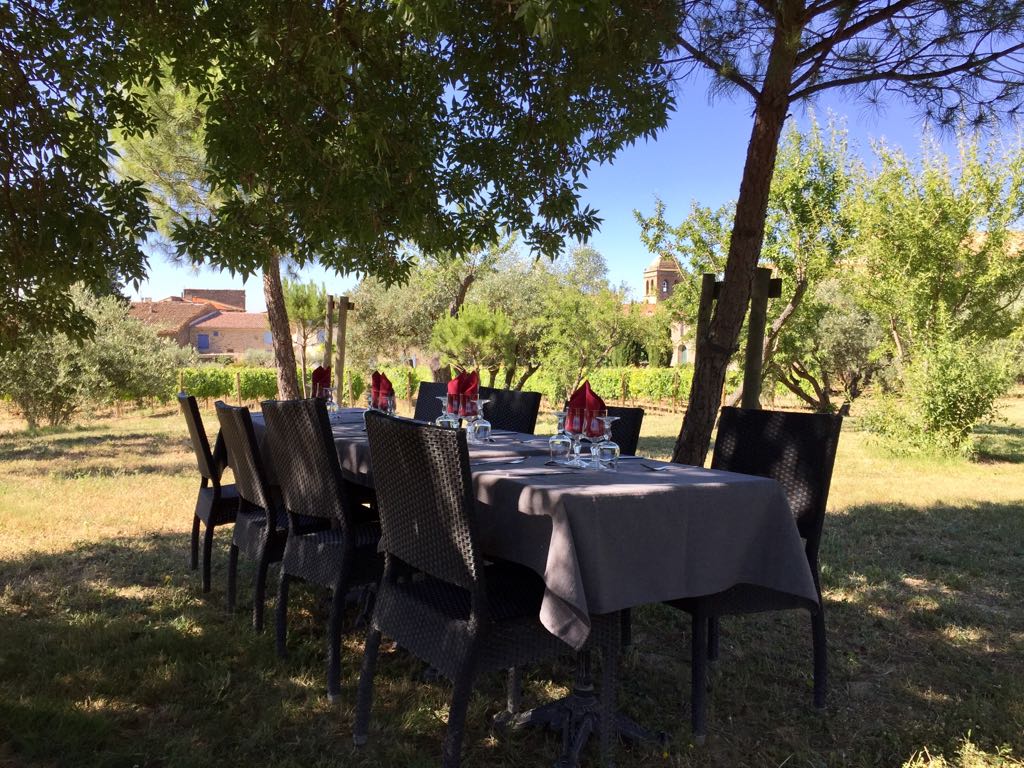 PRICING
Tour of Vines and Tasting : 10 euros
If you purchase wine above the value of 50 euros, we will remove the cost of the tour.
For special events, including groups, tasting lunches or venue hire please enquire using the form below or email us directly at guy.crawford@orange.fr.
OUR CAVE
12 route de Meuliéres
La Liviniére,
34210 France
TO BOOK
Please let us know a minimum of 72 hours before you would like to visit.
If you are in France and this is a last minute booking call us on +33 6 43 31 74 42 and we will try our best to accommodate.